Use gradient overlay in the Overlays panel to make drastic color changes.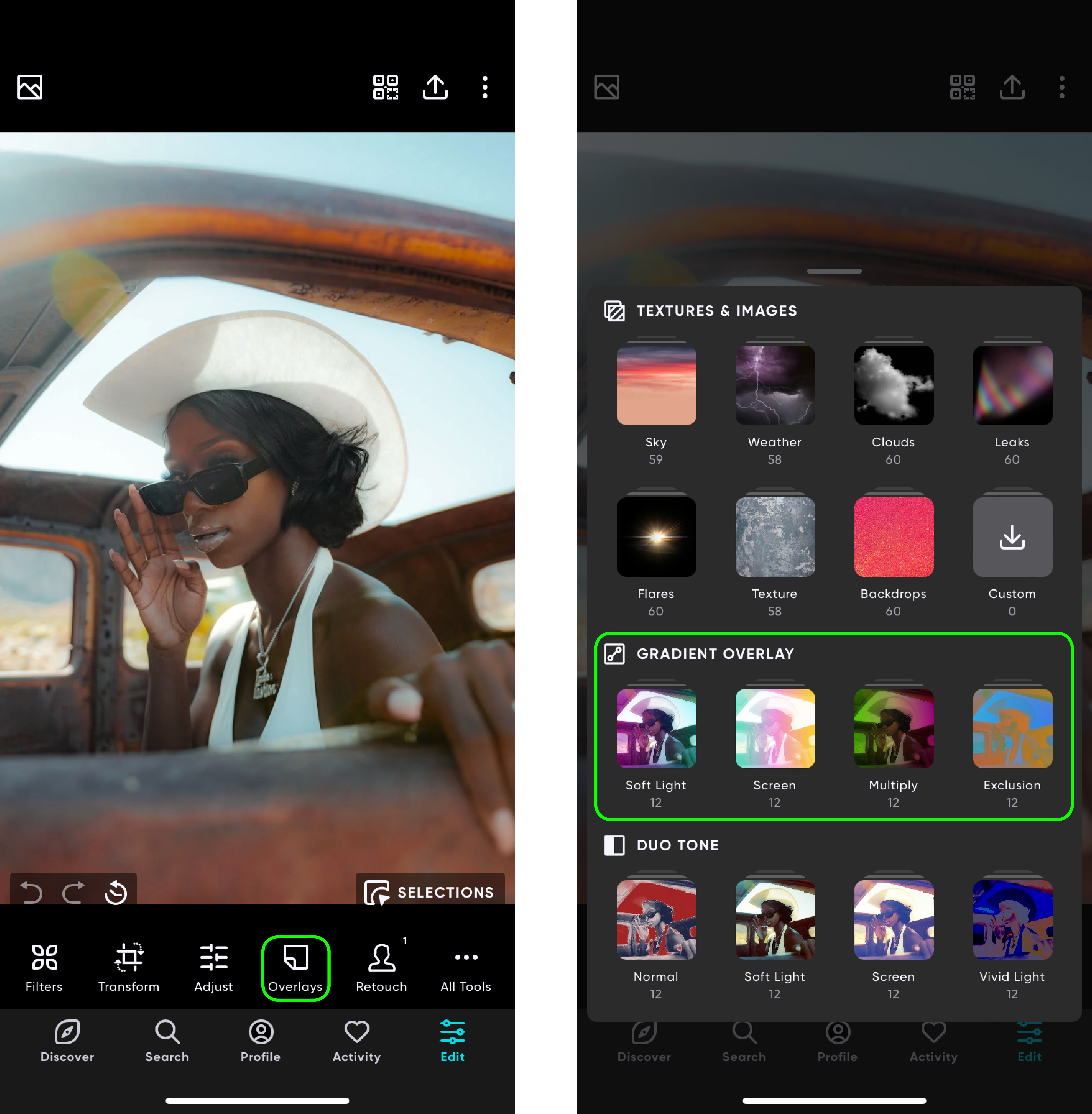 After tapping on the gradient overlay, you will find: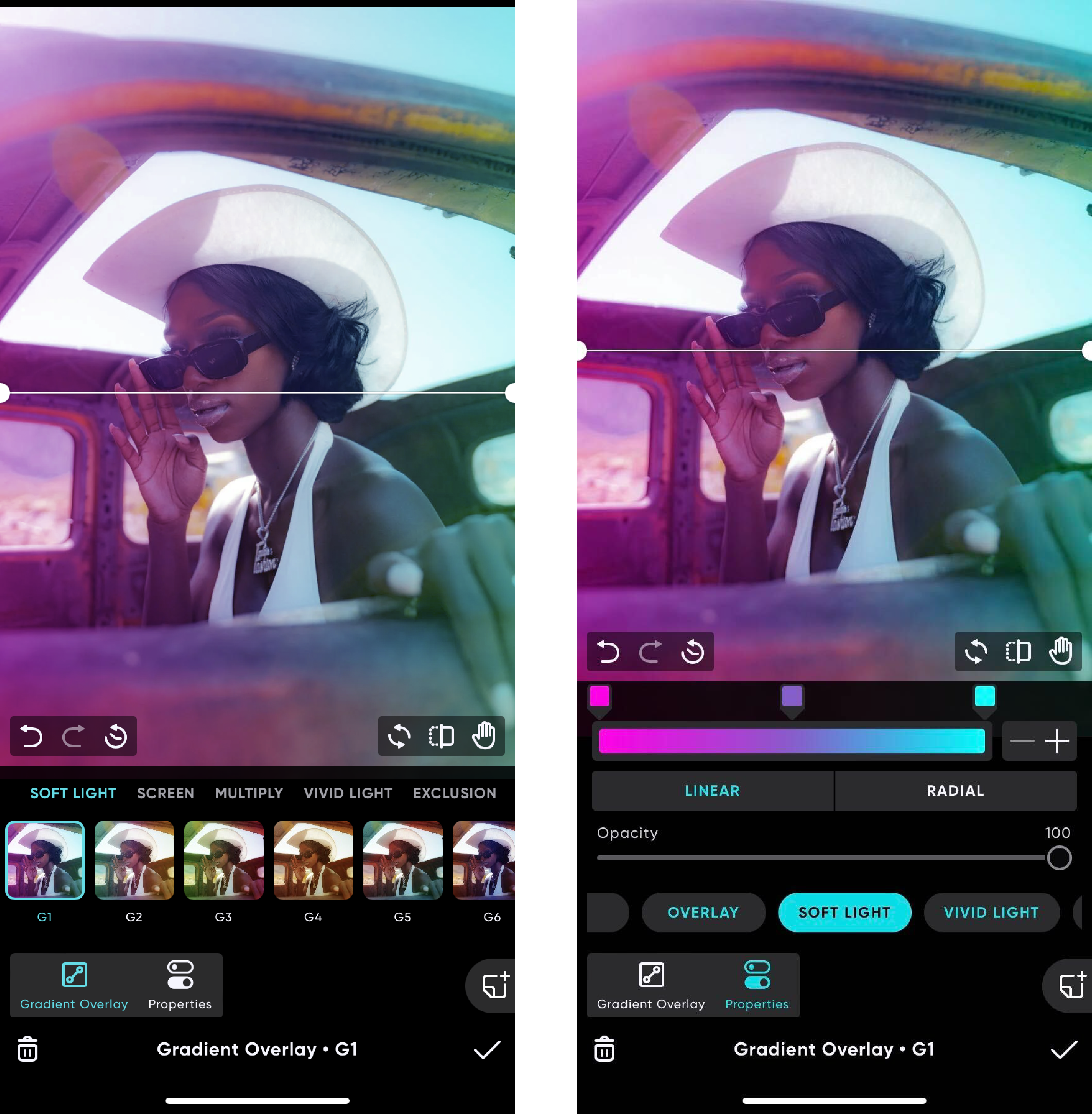 You can make additional adjustments in the "Properties" tab, such as changing blending modes and opacity level.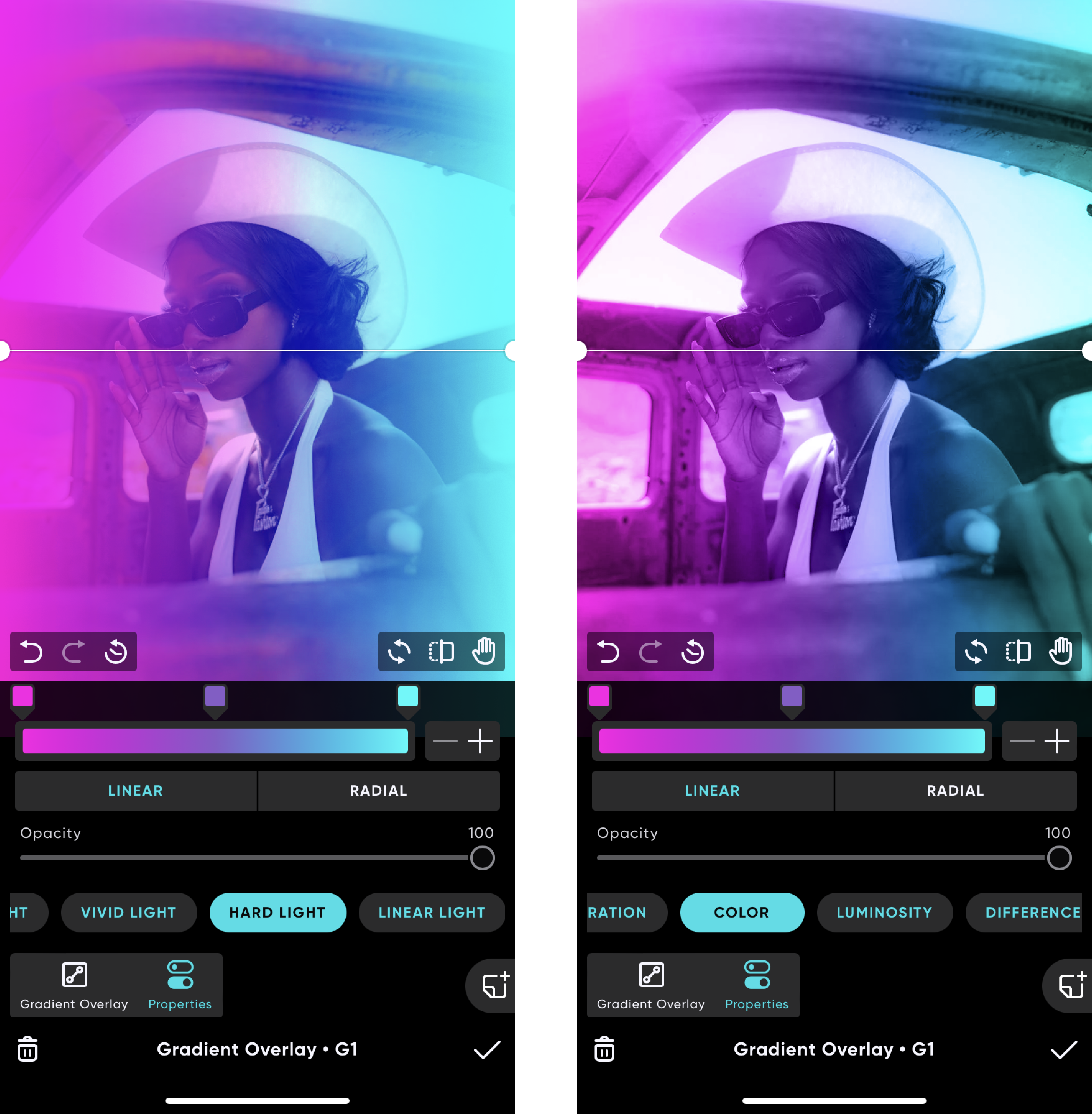 You can also change the type of gradient from linear to radial.