24FPS allows you to import and edit videos with color grading inspired by cinema masterpieces and more. Once you have edited your 24FPS video, simply save, and share with your network in a single touch! Here are the steps to get started:


1. Begin an editing session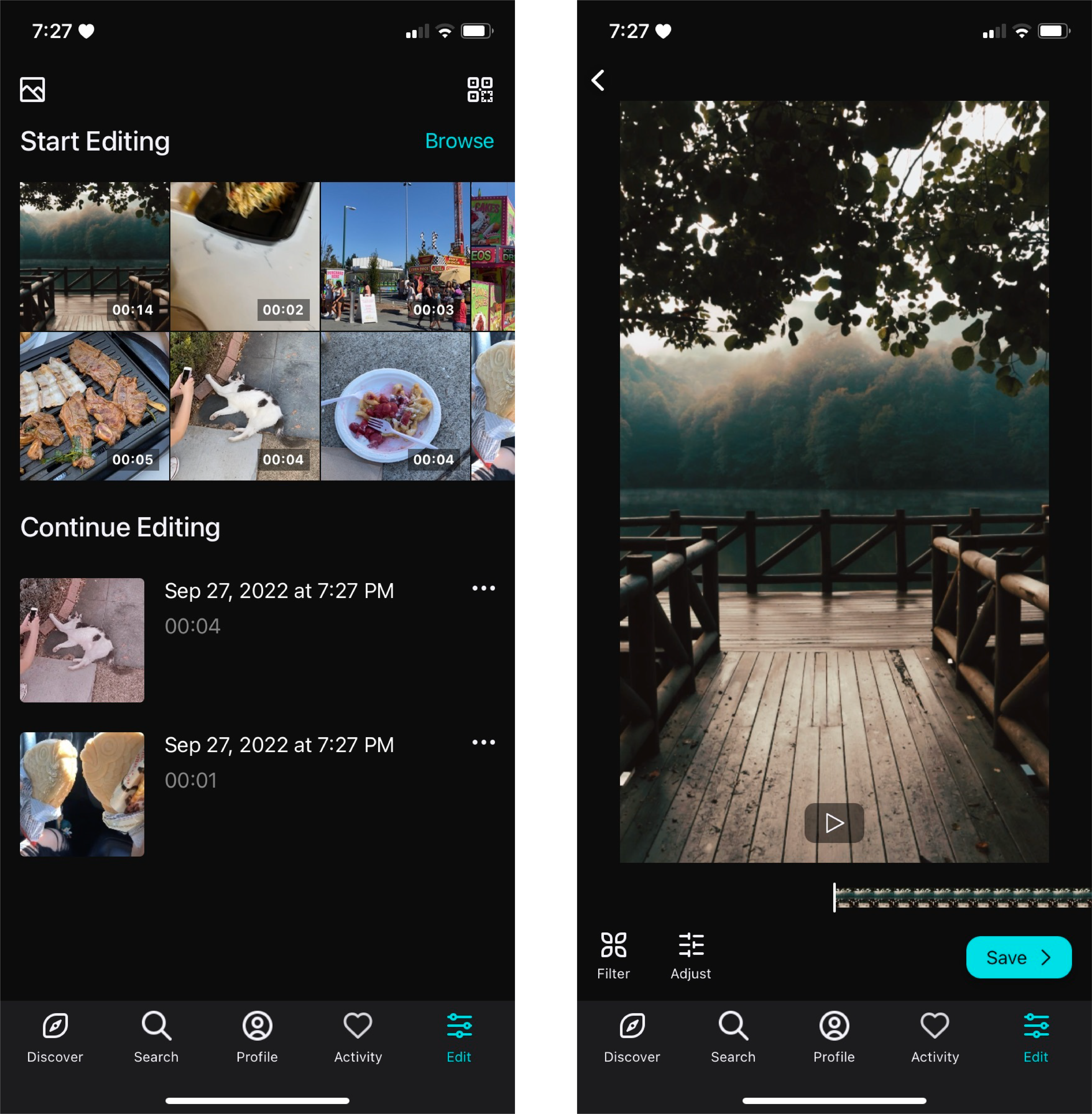 Tap the "Edit" panel and start a new editing session by choosing a video from "Start Editing". Scroll towards the right to see your videos or tap "Browse" to find the video you want to edit in your camera roll.
24FPS automatically saves your video adjustments. You can find previous editing sessions under "Continue Editing". Tap the session you want to edit to resume your editing session.


2. Edit and save Once you have finished editing your video, you have the option to preview your edits by tapping the "Play" button. If you're happy with your edits and ready to share, tap the "Save" button and 24FPS will save your video to your camera roll. You can also share your edited video directly to all your favorite social media platforms.