24FPS allows you to record and edit video with color grading inspired by cinema masterpieces and more. Once you have recorded and edited your 24FPS video, simply save, and share with your network in a single touch — over time our built-in AI learns your aesthetics to recommend unique and improved affects. Here are the steps to get started:
1. Point and Record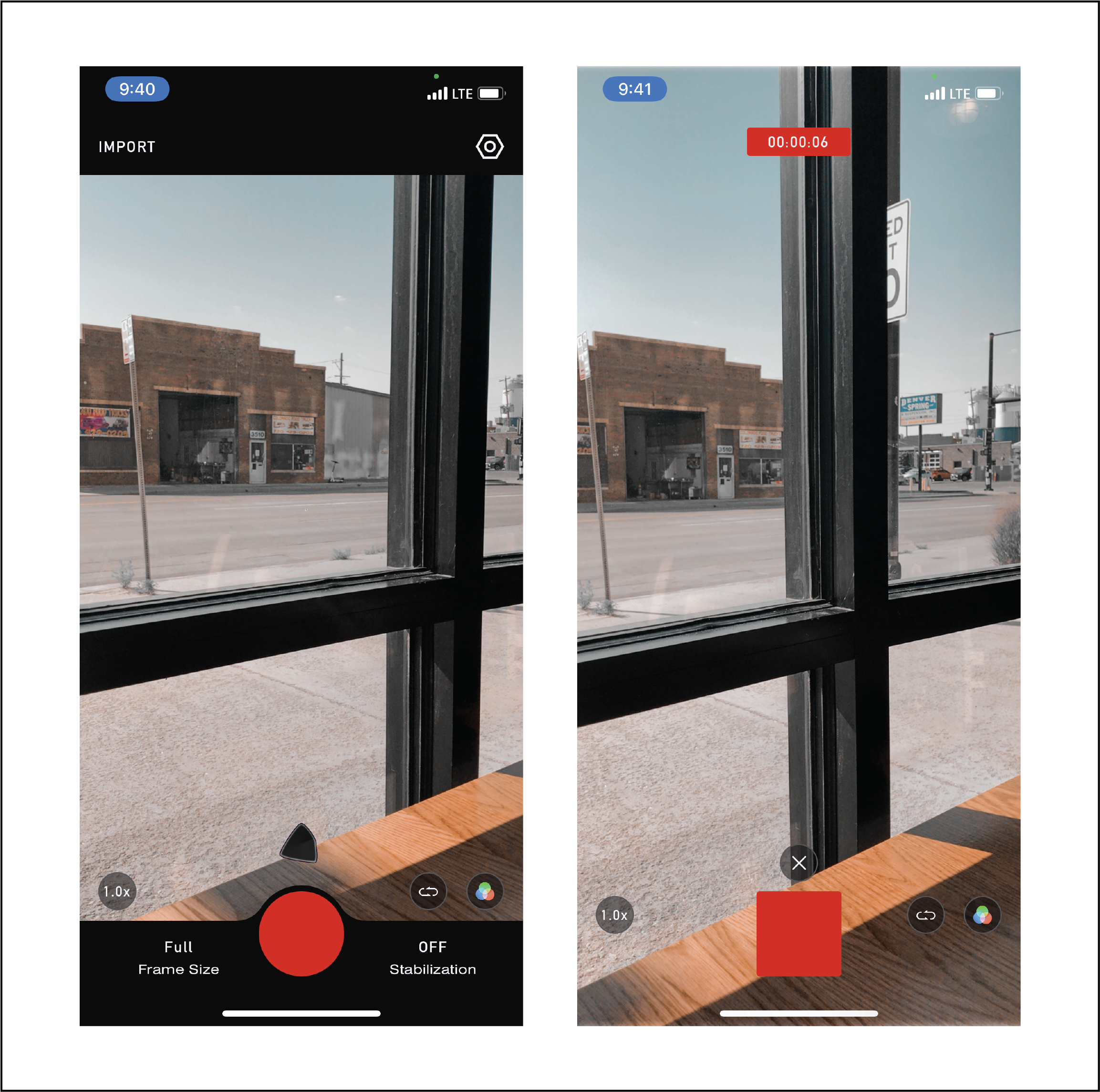 By selecting your ideal frame size and video stabilization you are then ready to hit the red circle and start recording your 24FPS video. When you have captured your ideal content, hit the red square to finish recording.
2. Save or Share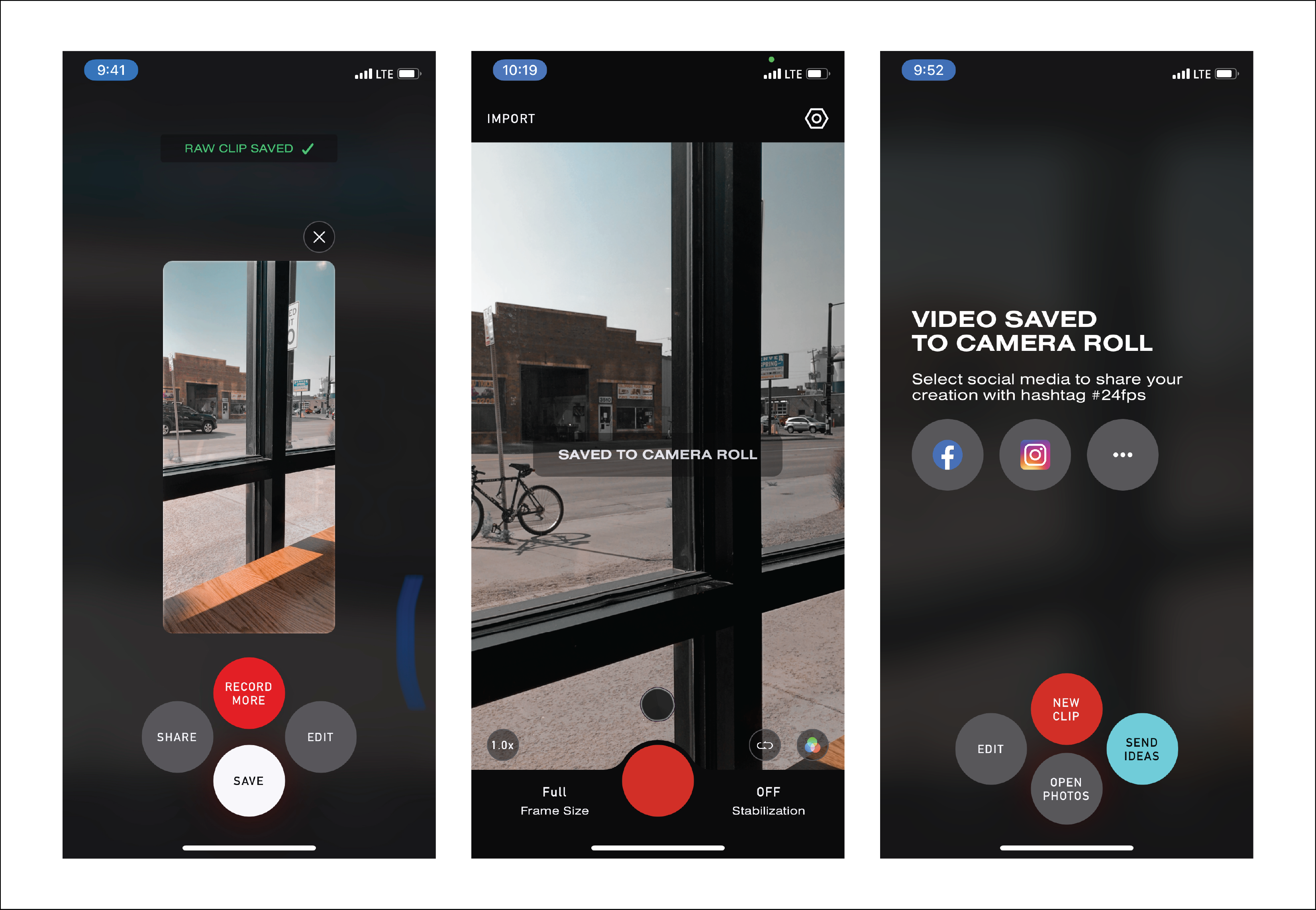 Once you have finished recording your video, you have the option to save, share, record additional video, or edit. Focusing on saving and sharing, your raw footage is automatically saved once you finish recording. You can save to your camera roll or share directly to your selected social platforms.