You can import filters made by other users into the Polarr app through the 2 following ways:
1. "Filters" -> "Import filter" 2. Tap the "Import" icon in the upper right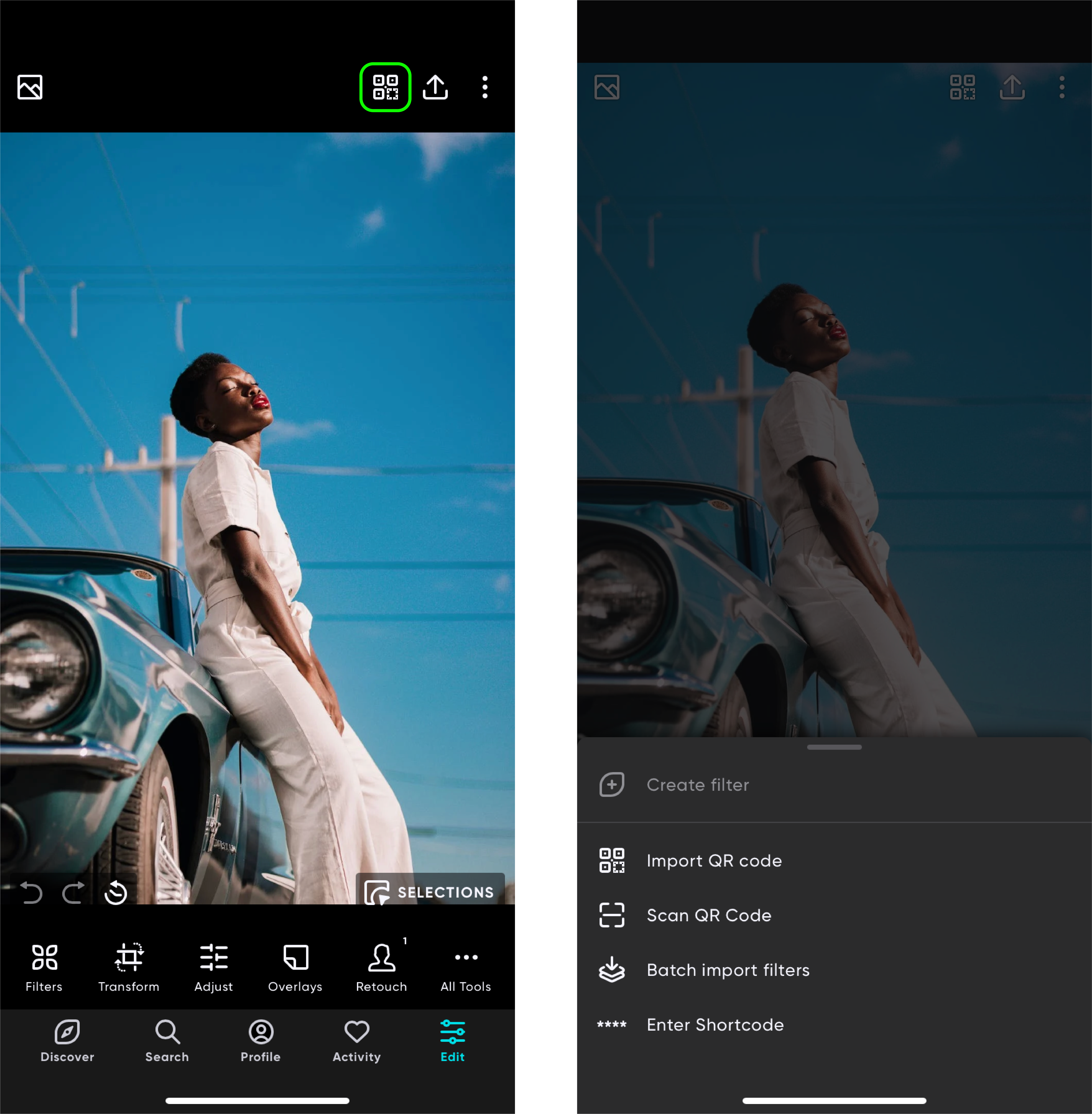 Polarr supports importing filters in 4 different ways: importing QR code, scanning QR code, batch importing, and shortcode entry.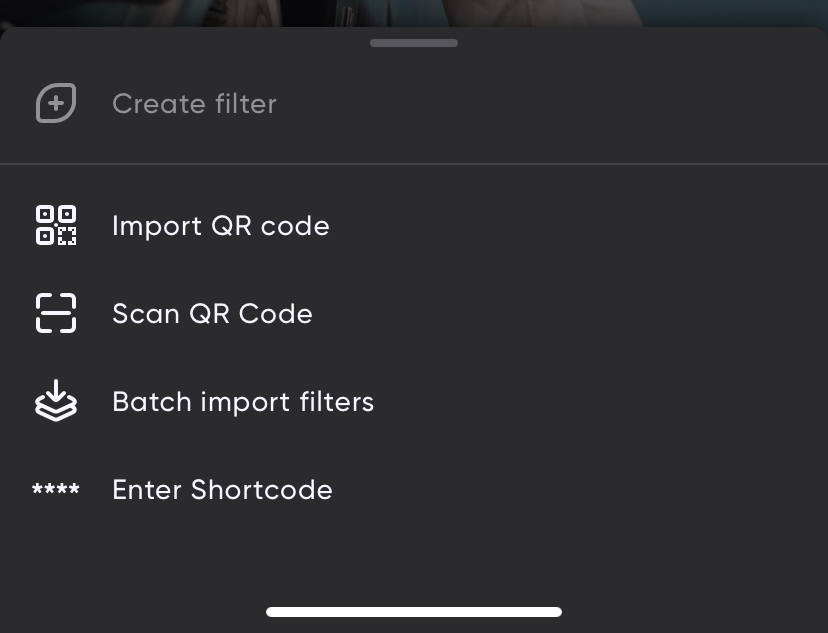 After a successful import, you will find the following: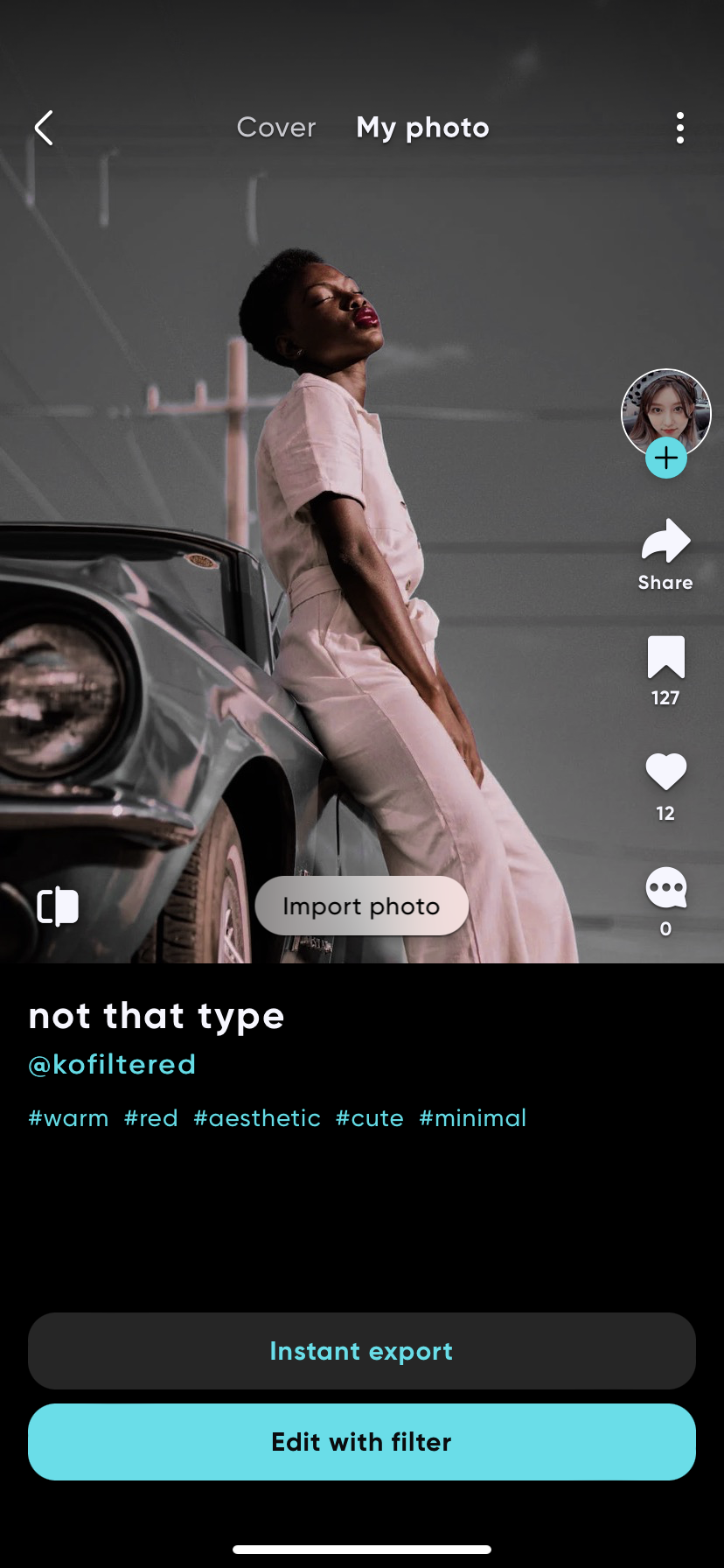 You can save filters in 2 ways.
1. You can tap "Edit with filter" to save the filter and continue editing your photo. You will be able to find your filter under "Filters" > "Saved"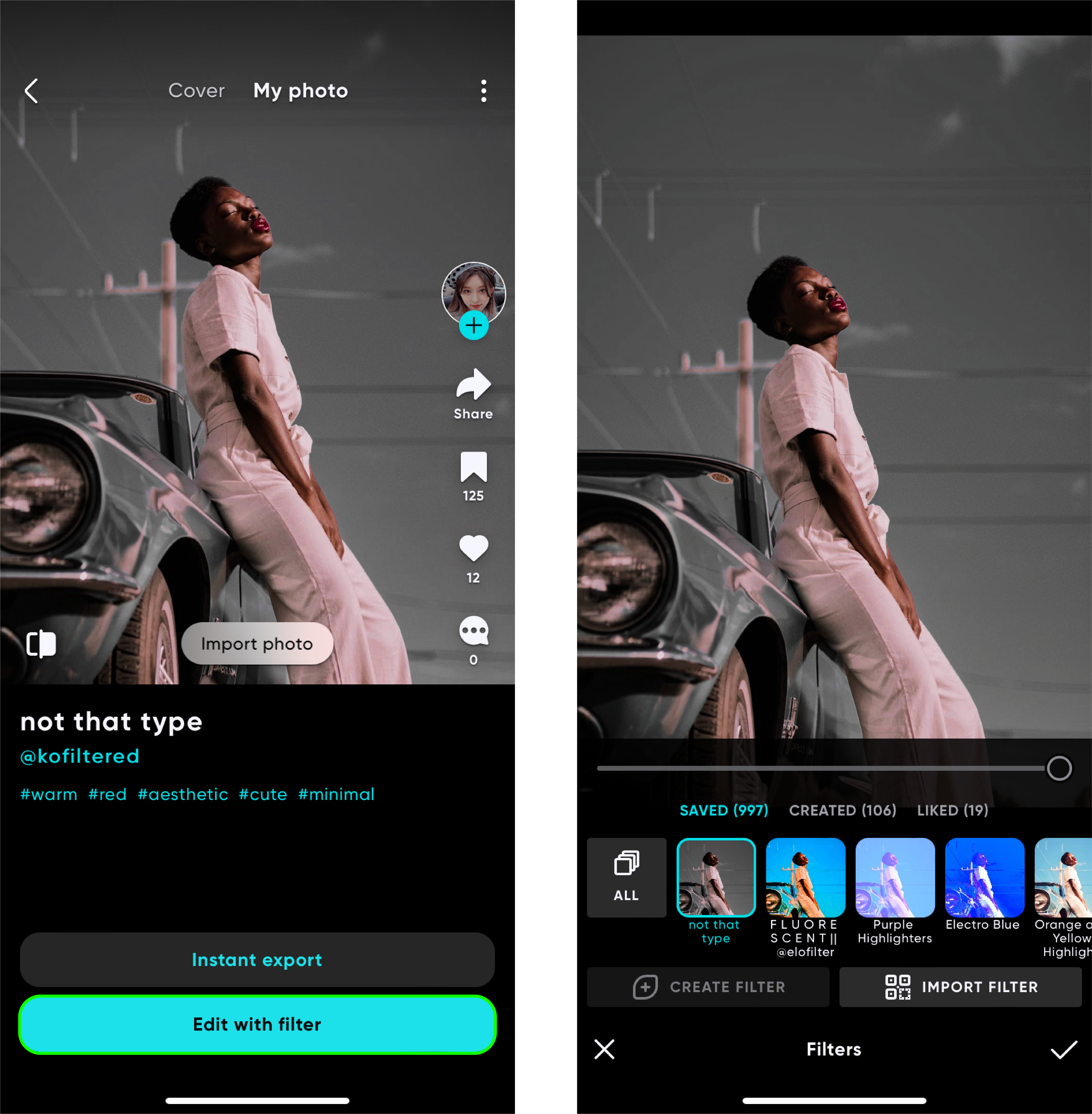 2. You can also save the filter by tapping the bookmark icon. The filter will be saved to your filter collection.